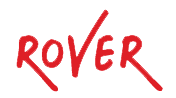 EPF member "Reizigersvereniging Rover" – the union of public transport users in the Netherlands – celebrated its fiftieth anniversary in 2020.
Fifty years ago, public transport in the Netherlands was in decline due to the rapid growth of the private car. National and local authorities were investing a lot of money in motorways and car-parking, at the same time neglecting public transport. In many towns and regions, small committees and unions came into being to press for better public transport. These local and regional groups all met in Utrecht, where the decision was taken to join forces. A national union was created with approximately 5.000 individual members. Although Rover is a national union, the local and regional parts are still of major importance. They do all the advocacy and lobbying at the local and regional levels. The management board and the director of the staff work on the national level.
In the beginning, all the work was done by volunteers. After many years the Dutch parliament and the ministry realized it was good to have a consumer organisation as a countervailing power and Rover received a subsidy for a small staff. National and regional consumer platforms were created under the so-called WP 2000 law. Public authorities and public transport companies were obliged to consult them. Timetables, fares and major projects are discussed in these platforms. But also outside these consumer platforms, Rover sought publicity and kept good contact with Members of Parliaments and Ministers. Arriën Kruyt: "During my chairmanship of Rover between 2010 and 2018 I met the responsible minster at least four times a year and more often if necessary. The contacts with the directors of NS and ProRail were very intense. On the one hand Rover was properly critical of the shortcomings in rail and public transport industry performance, on the other hand we shared the goal of increasing and improving public transport. That is quite often a balancing act."
The strength of Rover is its tremendous knowledge of public transport and its capacity to lobby effectively, very often jointly with other consumer organisations. The weakness of Rover is its declining number of members and the age and sex profile of its active volunteers. The majority is male and retired and that is visible to the outside world. That does not help to attract women and younger people. To counter these developments Young Rover was created, in particular for students who use public transport massively in the Netherlands.
A big change was implemented in 2018. Arriën Kruyt used to be the face of Rover to the outside world in his function as a voluntary chairman. It was decided that after his departure the Management Board and the chairman would become invisible. Freek Bos, a young and capable guy was appointed as the new director: he took over many of the roles the chairman used to have. And he became the spokesman of Rover. He has found his way to the national media very well.
In 2020 Rover made another step. For the first time in its history a woman was elected in the chair. Saskia Kluit used to be director of the powerful Cyclist Union and she is now a member of the Dutch Senate. She is in her forties. Arriën Kruyt: "I am sure that Freek Bos and Saskia Kluit will ensure that Rover is equipped for another fifty years successful advocacy and lobbying on behalf of passengers."