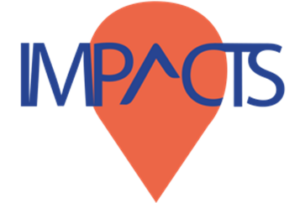 The IMPACTS Project aims to enhance public transport safety, encourage mutual support, and improve urban mobility through innovative solutions. In order to obtain relevant feedback from stakeholders on these innovations, EPF organised an onsite workshop on Saturday, 3rd of June 2023 in Barcelona, as part of the EPF annual conference (agenda). Prior to the workshop, EPF distributed a pre-workshop survey on Friday 2nd of June 2023.
The workshop began with a presentation on the IMPACTS project, its objectives, and the WizGo application, a socio-technological tool developed to facilitate passenger connection in public transport. Participants engaged in discussions on two core questions that were centred around factors influencing safety in public transport and expectations from an application like WizGo.
Key findings from the workshop and the survey include:
Factors affecting passenger safety: Participants highlighted concerns about crowdedness, fear of harassment, feeling alone, and darkness as significant contributors to passenger unease in public transport.
Valuable measures to improve safety: Participants emphasised the importance of measures such as encouraging passenger assistance, better lighting, and increased security personnel to enhance safety and safety perception.
Digital application potential: Opinions on the potential of a digital application like WizGo to enhance safety were mixed. Some participants saw value in sharing information, asking for help, and offering assistance, while others expressed concerns about digital inclusivity and the effectiveness of personal interactions.
Desired features for an application like WizGo: Participants raised questions and concerns about the target users, reliability of information, assistance with directions, trustworthiness of users, discrimination and potential misuse or criminal behaviour within the app.
The findings from both the survey and workshop reveal the need to prioritise passenger input in the development of digital applications such as WizGO. Read the workshop report here.
Interested in contributing your own expertise to the project?
We are calling on transport providers and authorities to complete our additional online surveys which are designed to help drive the implementation of communication and feedback mechanisms among passengers, transport providers and public authorities.
IMPACTS is supported by EIT Urban Mobility, an initiative of the European Institute of Innovation & Technology (EIT), a body of the European Union.