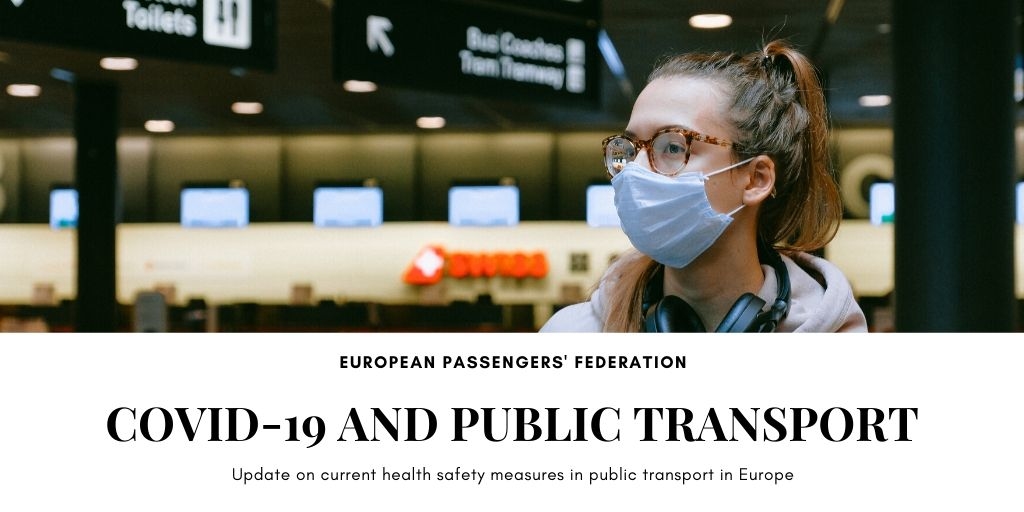 So far, 2020 has been a year in which change was our only certainty.
Policies and recommendations changed almost on a weekly base and with that came the quite normal human feeling of fear. Nowadays we are not only fighting an invisible enemy (COVID-19), but also a very real feeling of anxiety whenever we step out of our houses.
This new reality is affecting public transport in two ways. On the one hand, travelling is rather restricted, as people tend to stay at home, avoiding big journeys and limiting their social contacts. On the other hand, even when people do go out, public transport is not seen as a safe alternative. Although more and more research shows that travelling by train is safe and even though transport operators do their best to keep the vehicles clean and up to standards, it is hard to get away from the image of it being a potential virus incubator.
Adaptation, clear communication and restructuring seem to be the only way to regain passengers' trust. The reality we once knew is now outdated and only by innovating and tailoring the services to passengers' needs can public transport try to restore the confidence of its users.
EPF has been conducting research on the differences in health safety measures for passengers in Public Transport in Europe, focusing on six EU countries: Belgium, the Netherlands, Germany, France, Italy and Spain. The third update at hand is a result of the EPF research conducted over the last month (end July-2020 to end August-2020).