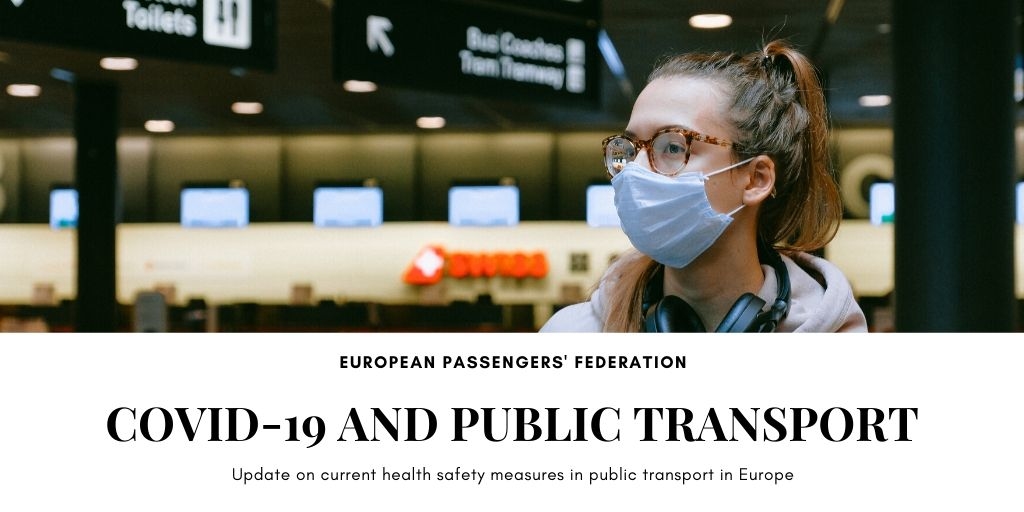 The end of June was marked by the lifting of many of the restrictive measures imposed during the pandemic. However, this was quickly followed by an increase of infections in several European countries and new steps were taken to stop the spread of COVID-19. Public transport is yet to return to normality but it is slowly regaining passengers' trust.
The "new normality" is very different from the reality we once knew and changes in health safety measures happen sometimes on a weekly basis. These safety rules can also be quite different from country to country, which can cause confusion to passengers and even to national passenger organisations.
Therefore, EPF has committed to research the differences in health safety measures for passengers in Public Transport in Europe, focusing on six EU countries: Belgium, the Netherlands, Germany, France, Italy and Spain. The update is a result of the EPF research conducted over the last month (end June-2020 to end July-2020).