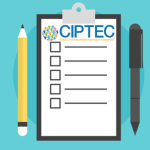 Would you like to co-design with us the future of the Public Transport sector and improve the quality of life in cities?
Please contribute 10 minutes from your valuable time in filling out the following evaluation questionnaire, regarding promising and innovative ideas, concepts and services that could improve the travel experience by Public Transport in European Cities.
This survey is a part of CIPTEC (Collective Innovation for Public Transport in European Cities, 2015-2018) in which EPF is one of the consortium members.
Thank you for participating!