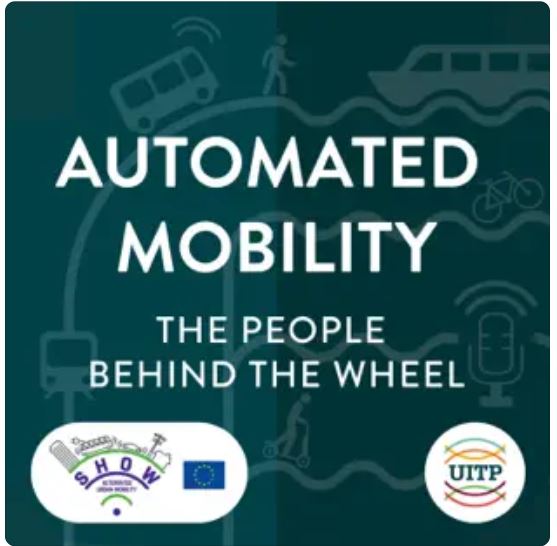 If you are curious about automated mobility – also called autonomous, self-driving, or driverless mobility – the SHOW podcast is for you. Through a series of interviews, you will get familiar with the concept of automated mobility, how it can impact our lives and you will get to know the people driving this enormous change in urban mobility. The podcast is hosted by the SHOW Project Coordinator, Dr. Henriette Cornet – UITP.
Since this morning, the 8th episode is online, featuring Delphine Grandsart from the European Passengers' Federation, speaking about user acceptance and the importance of involving both end-users and other stakeholders in the development of new mobility services.
Listen to the podcast here!