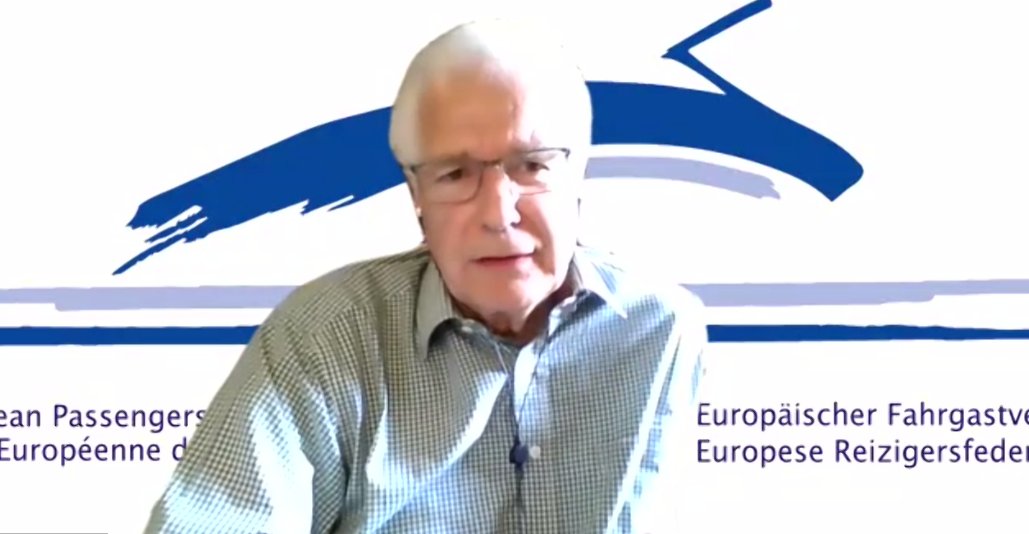 On 25. June, Christopher Irwin, EPF Board Member, took part in a panel debate on "Unleashing rail distribution to make rail travel more attractive". The webinar was organised by eu travel tech as part of the official European Year of Rail programme and discussed challenges and opportunities of making rail travel more accessible.
Rail travel has never been more important. Although consumers are becoming increasingly aware of the environmental impact of their choices, their appetite for travelling has not decreased. And yet, integrating train travel into a journey is still more complex than booking a flight. Why is that?
If you missed the webinar on 25. June, catch up by reading the report, and find out what our EPF board member Christopher Irwin had to say about the subject. If you prefer to watch, click here for the highlights clip and the full version can be found here.
Check out also the previous webinars in the series 'Travel your way – the sustainable travel forum':