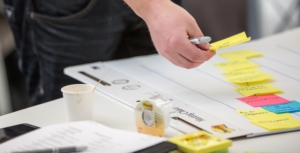 As INDIMO nears the end of its second year, we are putting the project's tools to the test.
The pilots have entered phase 2 of the project, with the aim of bringing together developers, end-users, user representatives and policy makers to discuss and improve INDIMO's digital mobility services. This is done through the use of the INDIMO inclusive digital mobility toolbox, which assists developers, policy makers and service operators to implement accessible and inclusive mobility solutions.
The first step in this phase consisted of each pilot hosting a 1st redesign workshop, where participants discussed and prioritised recommendations from the Universal Design Manual (UDM). Topics included the physical and digital interface, usability and cybersecurity of the service.
These activities will result in a roadmap for the redesign of INDIMO's digital mobility services and will be followed up by an evaluation Community of Practice and a 2nd redesign workshop.
To find out more about each pilot's results, click here.
To read the 3rd INDIMO newsletter, click here.