HiReach is all about finding innovative solutions to cope with transport poverty. Want to find out more? Click here to read our first newsletter & sign up for more updates.
The Third HiReach Consortium and Take-Up Group meeting took place on 19-21 November 2018 in Athens, Greece. The meeting was kindly hosted by the consortium partner INTRASOFT International.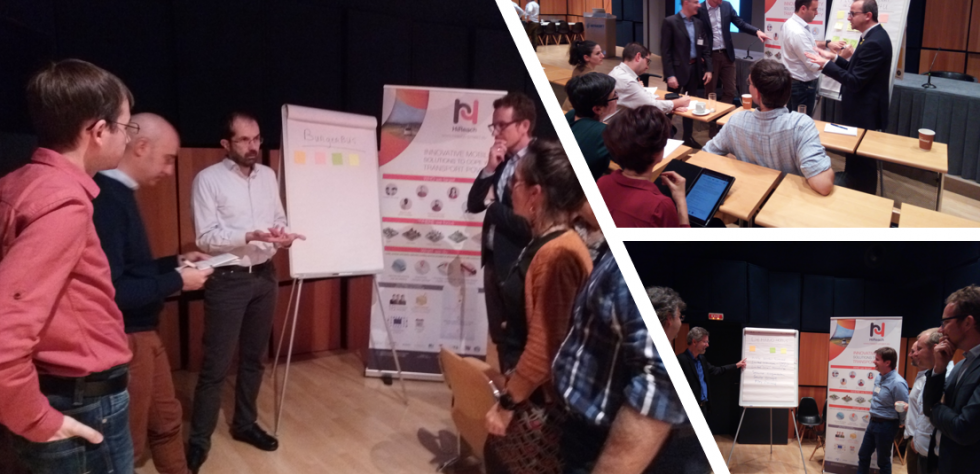 After more than one year of the project, the first achievements are already visible. The results of the fieldwork activities were presented and the situation of transport poverty and transport inclusion in Luxembourg, Portugal, Greece, Italy, Romania and Germany was extensively discussed with the Take-up Group (TuG) members.
Four case studies and best practices of the mobility solutions coping with transport poverty and implemented around the EU, including the Flexible transport in Catalonia, German BurgerBus (presented by HiReach partner TUB), GoOpti and Demandtrans, were presented to the consortium by the TuG members. These solutions were extensively discussed and evaluated in parallel workgroups with regards to the potential for reducing transport poverty, its replicability in different local contexts (frameworks, regulations, cultural aspects) and its business potential.
Further, the consortium discussed the progress of the project so far and the next steps that should be done.
The meeting showed that the project is in good path and the team is enthusiastically working towards its main goal – developing the innovative solutions and business models for inclusive and participative mobility.