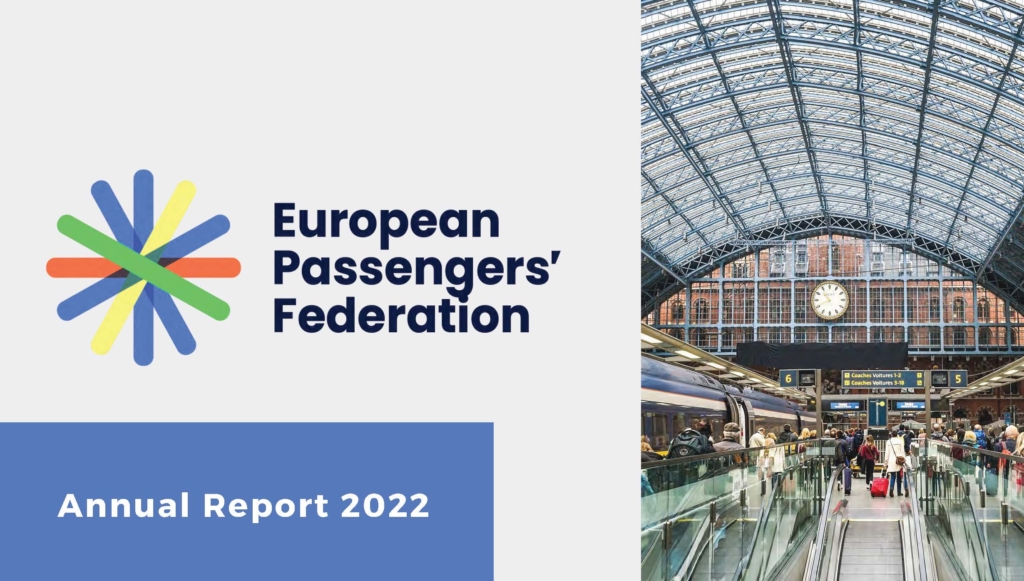 At its Annual General Meeting in Düsseldorf on 22.04.23, EPF adopted its 2022 annual report. The full report is available here and gives an overview of another year full of activities – centered around three core fields of action:
POLICY WORK: EPF acts as a unique platform for representing passengers' interests in policy formulation at EU level, working constructively together with other stakeholders and decision-makers to advance the interests of public transport users across Europe.
PROJECTS: EPF participates in a wide range of EU-funded research and innovation projects, mostly focusing on communication & dissemination support, as well as stakeholder and citizen engagement activities.
MEMBERSHIP: EPF maintains regular contact with nominated representatives of each member association. This is reinforced by a pattern of quarterly general meetings: an invaluable opportunity to exchange information and best practice.
On the policy side, we mainly focused on three important topics in 2022: Multimodal information and ticketing; Passenger rights; Future of transport and mobility. We also worked on EU-funded projects, such as AURORA (on urban air mobility), INDIMO (on inclusive digital mobility solutions), SHOW (on automated vehicle deployment), and several others.
Find out more about all our work in the full Annual Report.