EPF participates in the following projects
AURORA: sAfe Urban aiR mObility for euRopeAn citizens (aurora-uam.eu)
As cities grow larger, they increasingly face problems caused by transport and traffic. Urban Air Mobility (UAM) offers a promising opportunity to mitigate road (surface) congestion by taking urban mobility to the third dimension – the airspace. The EU-funded project AURORA (sAfe Urban aiR mObility for euRopeAn citizens) will develop and integrate safety-critical technologies to support autonomous flight UAM in urban environments, focusing its demonstrations primarily on emergency-related applications. To foster adoption of UAM, AURORA will involve end-users and relevant stakeholders in all phases of its journey.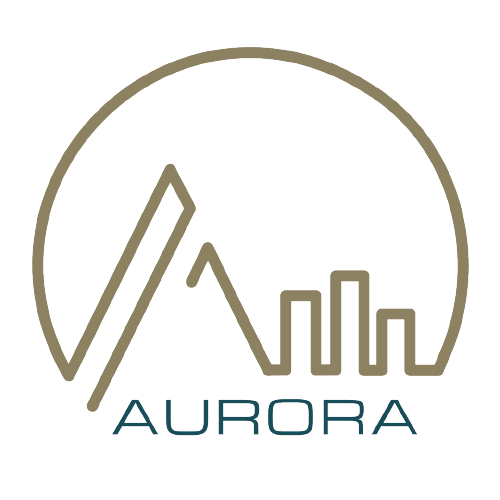 SHOW: SHared automation Operating models for Worldwide adoption (show-project.eu)
Urban traffic represents a serious challenge for European societies seeking effective and sustainable urban transport through technical solutions, business models and priority scenarios. The EU-funded SHOW project is realised by a consortium of 69 partners and applied in 20 European cities. It aims to estimate and evaluate the role of autonomous vehicles (AVs) in making urban transport more effective, sustainable and user friendly. The project will deploy a fleet of 74 AVs of all types including buses, taxis, MaaS connected automated cars and cargo vehicles for all transport users in both mixed traffic and dedicated lines operating under traffic speeds ranging from 18 to over 50km/h. The concept covers all urban automated mobility needs and all stakeholders' demands.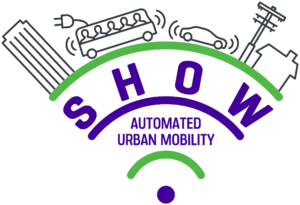 INDIMO: Inclusive digital mobility solutions (www.indimoproject.eu)
New transport products and services should be fully accessible. However, vulnerable groups such as older people, the disabled, ethnic minorities and the poor do not enjoy unrestricted access to those services due to gaps in the development of digital mobility solutions. The EU-funded INDIMO project will support researchers, operators and policymakers to review and integrate the user perspective in the entire design and deployment process of digital mobility solutions. The project deploys an inclusive digital mobility toolbox, which is a complex service comprising a universal design manual, universal language interface icons, guidelines for cybersecurity and data protection as well as a policy evaluation tool. The project will develop strategies to integrate social aspects into the digital mobility design process.


Previous EU projects
TMaas: Traffic Management as a Service (www.tmaas.eu)
Current urban mobility centres are notoriously expensive, and focus on installing costly hardware in order to monitor traffic. The Ghent Mobiliteitsbedrijf developed 'Traffic Management as a Service' (TMaaS.eu), which is radically different: it is based on a fully digital, virtual platform that processes traffic data and provides real-time information to the residents of Ghent. To achieve this up-to-date flow of information the data are dealt with and distributed to the users automatically, so operators are no longer required to continuously monitor screens.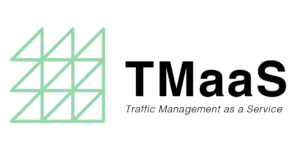 HiReach (www.hireach-project.eu)
HiReach aims to eliminate transport poverty by triggering new mobility solutions sustained by products scaling up on mixed needs, backed by mobile information technologies and social innovations, using open tools, technology transfer and startup development techniques to find and exploit new business ideas that reach low accessibility social groups and areas.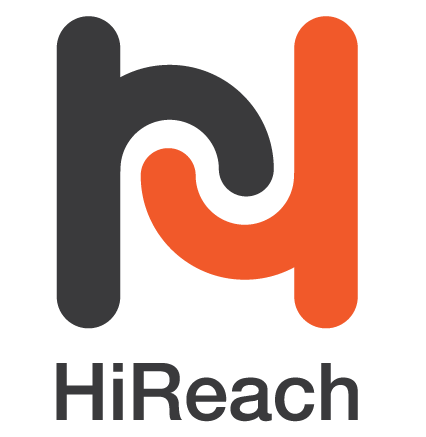 CIPTEC (www.ciptec.eu)
CIPTEC aims to bring new thinking and innovative solutions (service concepts and business models) into the sector of public transport, in order to create a favourable environment for public transport growth.

GoF4R (www.gof4r.eu)
The establishment of good governance will effectively secure the confidence of the industry to use the Interoperability Framework (IF) semantic technologies that will be established under the IP4 Shift2Rail program. The objective of the Governance of the IF for Rail and Intermodal Mobility (GoF4R) project is to define sustainable governance for the IF that will create the right conditions to introduce seamless mobility services and foster the development of multi-modal travel services. GoF4R will help to overcome obstacles currently impeding development of market innovation by fostering a large acceptance of the "semantic web for transportation."

IT2RAIL (www.it2rail.eu)
The IT2Rail – "Information Technologies for Shift2Rail" – project is a first step towards the long term IP4 – "IT Solutions for Attractive Railway Services", one of the Shift2Rail Joint Undertaking's Innovation Programmes, which aims at providing a new seamless travel experience, giving access to a complete multimodal travel offer which connects the first and last mile to long distance journeys. This is achieved through the introduction of a ground breaking Technical Enabler based on two concepts:
The traveler is placed at the heart of innovative solutions, accessing all multimodal travel services (shopping, ticketing, and tracking) through its travel-companion.
An open published framework is providing full interoperability whilst limiting impacts on existing systems, without prerequisites for centralized standardization.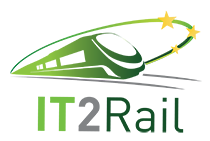 Cross-border rail study
The European Passengers' Federation, as a subcontractor to KCW, is involved in a study commissioned by the Directorate-General for Regional and Urban Policy of the European Commission (DG REGIO) on the Comprehensive analysis of the existing cross-border transport connections and missing links on the internal EU borders. The study consists of the following:
the preparation of an inventory of existing and missing cross-border rail connections (infrastructure and services);
an assessment of the demand potential of all missing and not fully exploited routes, together with an appraisal of the socio-economic case for capital investment and improved services; and
a ranking of all routes for which sufficient demand potential has been identified but action is required.
NODES (www.nodes-interchanges.eu)
New Tools for Design and Operation of Urban Transport Interchanges is a three-year European research project, focusing on the efficient integration of public transport services.



USEmobility (www.usemobility.eu)
The EU project USEmobility applies a new approach to the analysis of European mobility behaviour. It particularly aims to find out why people decided to switch from pure car use to public transport within the past 5 years. In the course of a two-year study (2011-12), our experts have conducted an extensive survey and have developed future scenarios of environmentally friendly multimodal mobility.