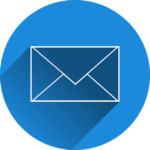 Newsletter
After a long period having a quarterly bulletin, EPF felt a need to communicate in a quicker and more user-friendly way. A modern and frequently issued newsletter will update you with news from EPF, expressing the passengers' point of view on all topics related to public transport in all modes.
Bulletin
Until recently, EPF distributed a bulletin which currently appeared twice a year: in order to communicate on the one hand with the individual members of its member organisations (i.e. the European citizens interested in the European dimension of public transport) and on the other hand with the politicians and policy advisors dealing with European transport policy.
You can download the particular bulletin by the icon.